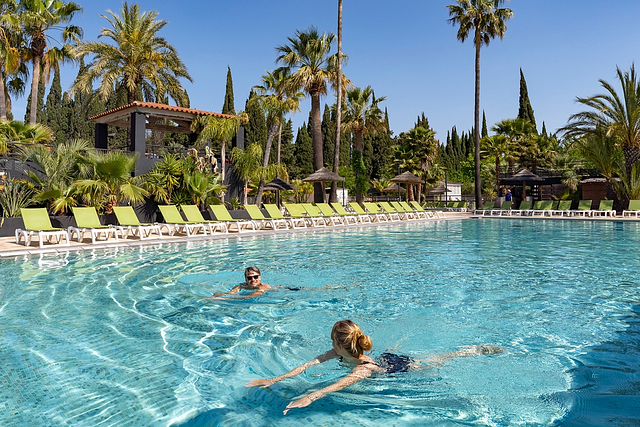 A chlorine-free
pool
sounds pretty cool
And so does clean, healthy water!
Campsite in Var with swimming pool and water park
The Aquatic
Centre
Come and splash around and play, your family will want to stay all day
Campsite in Var with swimming pool and water park
If you are looking for a campsite in Var with a water park, we wanted to let you know that here, on the banks of the Argens river in Fréjus, we at the Ecolodge L'Etoile d'Argens are the proud owners of an Aquatic Centre dedicated entirely to the joys of swimming and relaxing!
This charming spot, entirely renovated in 2018 contains heated swimming pools surrounded by huge solariums with sun loungers, so you can take a well-deserved break after swimming all those lengths and watch your children splash around in the paddling pool. all while luxuriating in the glorious sunshine of Fréjus and the Côte d'Azur. The water in our pools is conditioned to run hot and cold, without any added chemicals, Our water contains very little chlorine, to avoid our guests' skin drying out.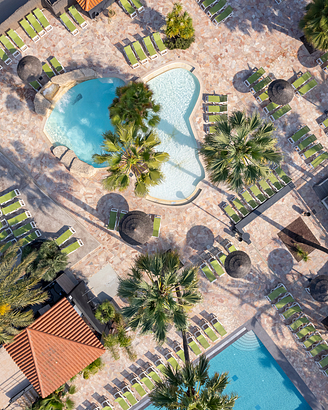 The Aquatic area of our campsite in Var is comprised of a large heated swimming pool, a medium sized heated pool, a paddling pool, and two jacuzzis. During your holidays in the South of France, treat yourself to a dip in the pool and the other soothing water features our swimming pools provide! Under the Fréjus sun, many water-based activities are also available to try out: how about a water aerobics class or some water games for children and adults alike! Settle down on the bench of the jacuzzi and laze about next to our Buddha, stretch out on a sun lounger or cool off with an ice cream from the bar at our family campsite, just a hop, skip and a jump away from the Aquatic Centre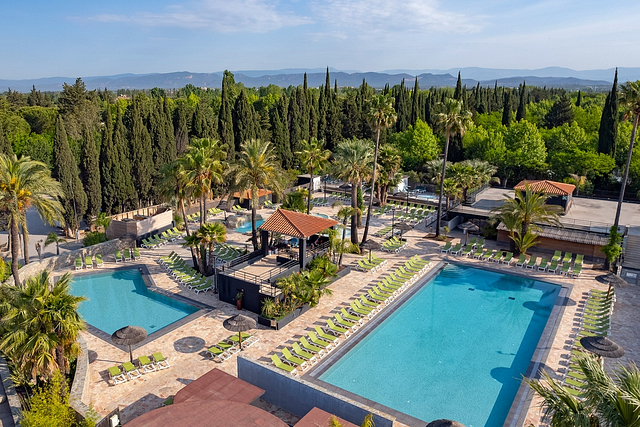 Take a hint from Mother Nature
Breast stroke, butterfly, front crawl, back crawl… I used to think I was the only creature on earth who was comfortable on land and in the water, but when I saw all the holidaymakers splashing about in the campsite's swimming pools, I realised that humans are just as comfortable as I am!
A large, heated swimming pool
A 25 metre-long swimming pool, a must for passionate swimmers
Our hot tubs
Two jacuzzis, adults only, for a quiet, soothing self-care break
Water activities
From aquafit classes to pool games and fun at noon, our pools have something for everyone!
The solarium
A designated area around the swimming pools packed with sun loungers and large parasols
A special filtering system to cut down the use of chlorine
We added in a very powerful filter system to allow us to obtain the purest and healthiest water possible. The other materials,stainless steel conduits, glass tiles and edges made from slate anthracite, have all been chosen with the greatest care in order to protect your health, your children's' health and the environment surrounding you, part of our green mission at the Ecolodge L'Etoile d'Argens.
The large water park of our campsite in Var was entirely renovated in 2018 in order to give our guests a brand new bathing experience
Please Note
Swimming shorts and burkinis are not permitted in our swimming pools Due to obvious hygienic reasons, only swimming costumes made of Lycra are allowed in our pools, following the general public pool guidelines. Any children must be accompanied and are under the full responsibility of their parents or guardian.
And for those who would rather take a dip in the warm water of the deep blue…
Head for the beach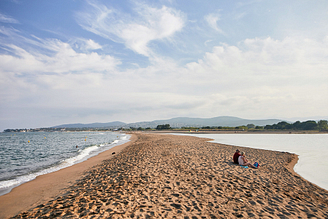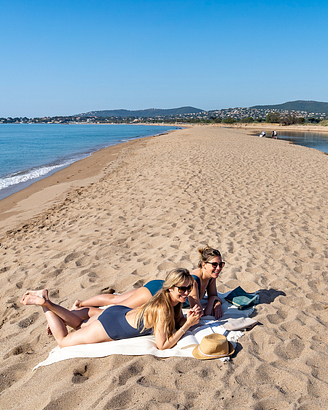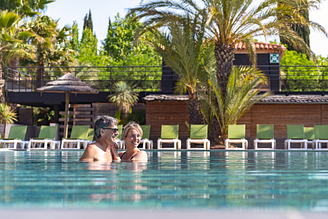 During the season, the activity leaders of our campsite with water park on the Côte d'Azur will have plenty of games and leisure or sporting activities organised around the water, for any guests who wish to join in. Some of these activities include: aquafit classes, pool games at noon, water-polo, and much more. Our activity range has something for everyone, for guests big and small. So come and join in one of our regular activity sessions in the pools.
The holidays are a great time to get in shape…
And a workout in the water is two sports activities for the price of one!