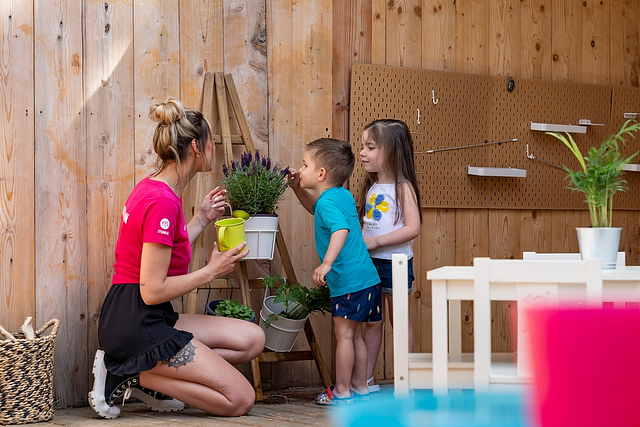 At our mini-club,
your children
can learn
how to garden
A campsite with kids club in Fréjus
Kids
and teens
Activities galore for young children and teens staying at our campsite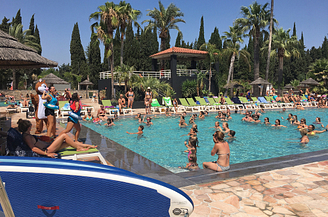 Plenty of fun and frolics with our activities at our campsite in Fréjus
Ecolodge L'Etoile d'Argens aims to be as family-friendly as possible. In order to achieve our goal, we have a whole host of leisure and sports equipment for holidaymakers big and small, and plenty of organised activities and entertainment for every generation. Our younger guests, children and teenagers alike will be spoilt for choice between the mini-club and the teen club, both open during school holidays. Where to head first?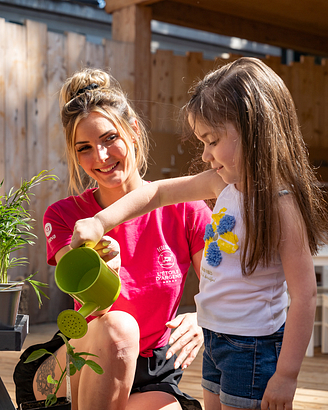 Our BAFA certified activity leaders will take care of your brood during the school holidays, starting with the Mizzi Club for the 4-7 year olds, the pre-teen club for the 8 to 12's, and a teen club for the 13-17 year olds (with the exception of half-term holidays in October). These three mini-clubs are the hub of activity and social interaction. Your children will have fun and be thoroughly entertained through our numerous activities and entertainment options on offer. Please note that during the school holidays in the low season, the choice of activities is slightly more limited than during High Season.
As well as these mini-clubs, children and teens alike will also find plenty more activities to keep them entertained inside our campsite in Var. The playground is free and available for all, children must be accompanied by parents or guardians, and an acrogame course gives the younger members of the family a chance to test their motor skills…
Take a hint from Mother Nature
When the youngest holidaymakers head off on a treasure hunt, I know the fun is about to start! I love helping them solve the riddles and following them on their adventure through the campsite…
A kids club
So children aged 4 to 7 and 8 to 12 have a chance to participate in some fun activities
Mini-Disco
An unforgettable moment for the whole family, where children can sing and dance in front of their watery-eyed proud parents
Teen Club
The hip place to be and the ideal spot to make some new pals!
The Acrogame course
A unique, acrobatic climbing course your kids will love
A kids club with two activity programmes split into age groups on site here at our campsite in Fréjus
On our campsite here in Fréjus, children aged between 4 and 7 are welcome in the Mizzi Club for kids. There are plenty of art workshops for them to join, plenty of fun activities to do with their hands, games to play, shows to watch and mini-discos to bop the day and night away. Meanwhile, slightly older holidaymakers between 8 to 12 years old can also participate in our sporting activities, art workshops, games, or even put on a weekly show during High Season!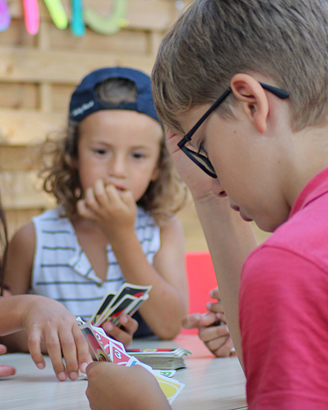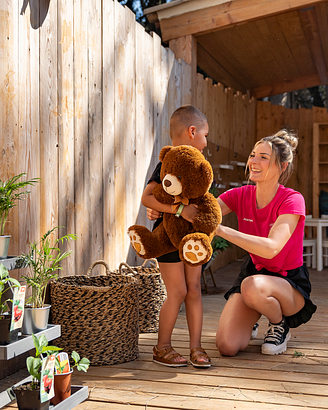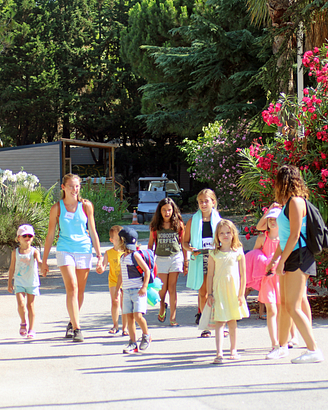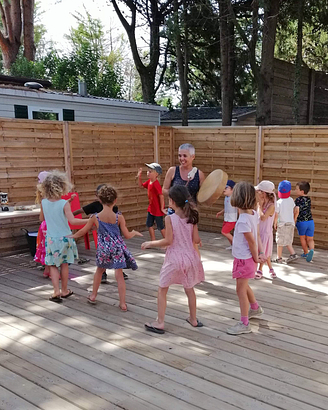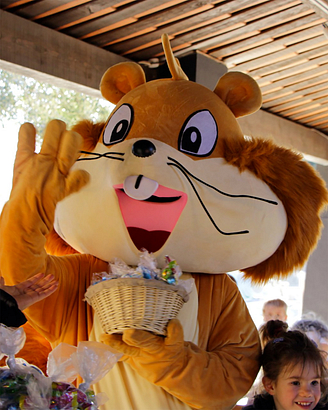 A teen club
to chill out and have fun
Our teen club is open to our not-so-young children, ages 13 to 17. Your teens can join in treasure hunts, creative workshops, play a few games, enter a few sports tournaments, and even star in a weekly show organised with the help of the activity leaders during High Season. The teen club is the perfect place for your teenagers to go to meet people and widen their friendship circle, both online and in real life!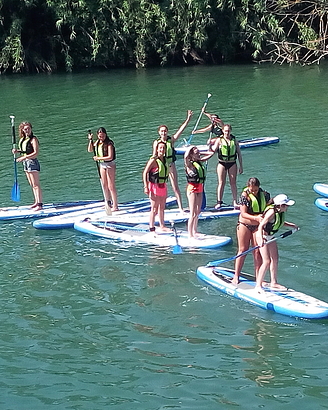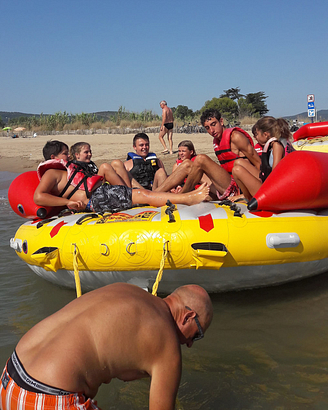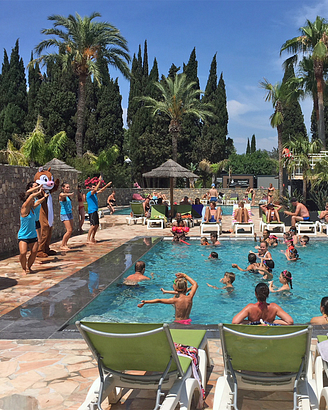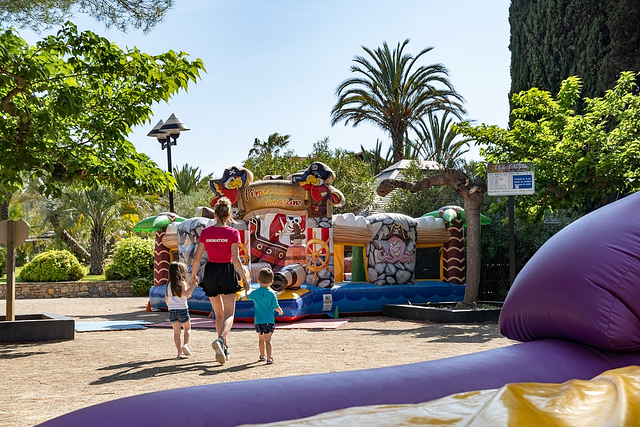 Special equipment and infrastructures specially designed for our youngest holidaymakers.
As well as the teen and kids clubs on our Fréjus campsite, a true hub of fun and adventure that are highly appreciated by our young attendees, children and teenagers can also enjoy trying out the multitude of leisure and sporting equipment and infrastructures specially designed for them during their stay.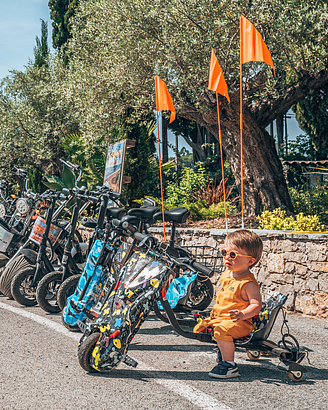 For example, an acrogame course made of suspended nets for big and little ones alike, as well as two slacklines and two ziplines. This acrobatic adventure course helps children test out their motor skills as they must learn to control each and every movement they make. Some of the equipment that is most popular with our kids and teens is the playground, the mini-golf course, and an area containing two teqball tables. These teqball tables allow the users to practice the traditional game of tennis-ball over a ping-pong table. Lastly, for the ultimate family holiday, our water park is chock a block of water games that kids and juniors will dive upon with joy! There are also plenty of entertaining games and other activities organised by our team of activity leaders in our swimming pools or around the swimming area during the summer.