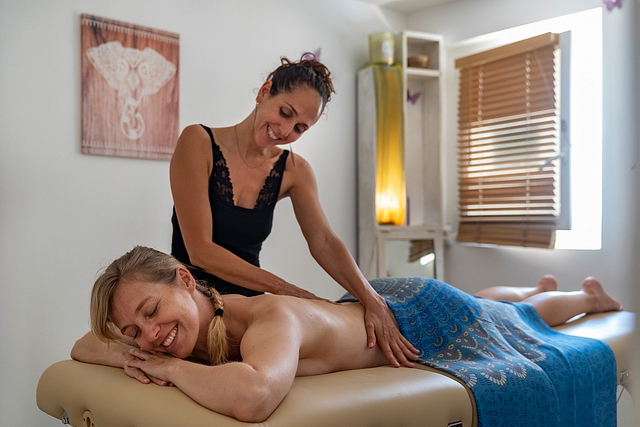 Where zen
meets nature
A campsite with spa and wellness centre in Fréjus
Spa
and wellness centre
The holidays are all about treating yourself
A beauty and wellness break in Fréjus
At the Ecolodge L'Etoile d'Argens, your well-being is at the heart of our mission. We are determined to make sure your holiday break at our campsite in Fréjus, with its own spa area, is all about relaxing and inner peace. On that note, we have created a beauty and wellness centre, as well as a hairdressing salon, all available on site.
Make the most of your stay with us and give treat yourself to a well-deserved pampering session by our dedicated staff members. Take your pick for our large variety of spa and beauty options, from massages to make-overs, from a wax to a new hairdo. Our 5 star camping resort in Fréjus invites you to come and try out our spa and wellness centre, perfectly designed for rest and relaxation.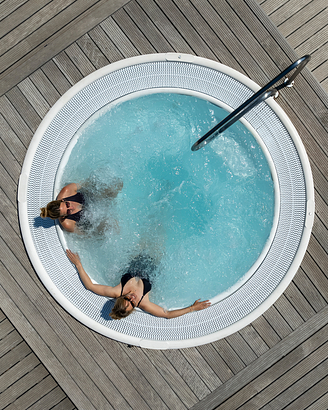 Our spa and wellness centre is located right in the heart of the Ecolodge, and is open to both men and women or children via appointment. Your body deserves some rest, so book a session so we can help you feel your best. Massage, facial and body care, make-overs, haircuts and hairdos, manicure salon, waxing salon…you will be sure to find whatever treatment you need for a well-deserved bit of TLC.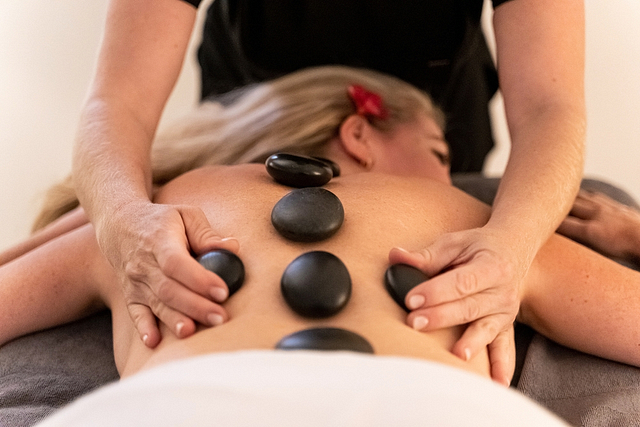 Take a hint from Mother Nature!
I am all about self-care. My beauty ritual? Every day, I settle gracefully onto a water lily on the banks of the Argens river and give myself a good grooming, while working on getting a nice tan under the Var sun….
Massages
Take your pick from our menu to help you relax, and feel all your worries and muscle tension just melt away
Foot and hand care
Opt for a hand and/or foot treatment, for an all-over wellness experience
Manicures and Make-up
Get the perfect look for a special event or a fun evening out
Waxing and Hairstyling
Book yourself a wax or a hair appointment, available to both men and women
Book a massage and spa treatment session now
A haven of peace, our spa centre invites you to come and recharge your batteries during a wellness and beauty break or weekend in Fréjus. In a calm and soothing spot, where harmony reigns, treat yourself and your body to a well-earned break and let our beauticians work their magic. Whether you are after a facial, a body scrub, a body or wellness massage, our spa centre is here to help.
All services provided by the beauty and spa and wellness centre at our campsite in Fréjus are to be specified when booking an appointment. You can book a session as soon as you arrive or during your stay, however, we recommend making an appointment before you arrive by calling us directly.
Treat yourself to a moment of well-being during your vacation