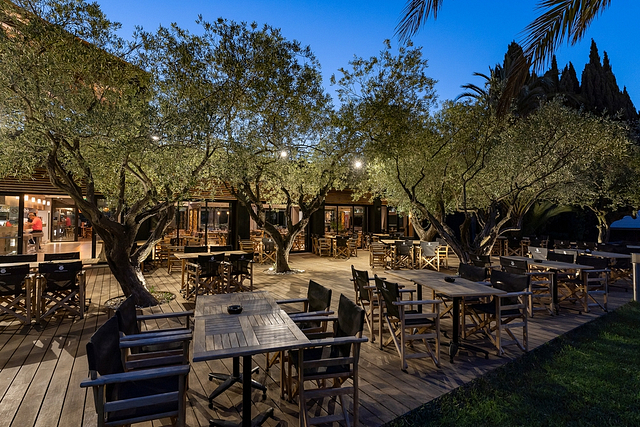 Don't forget
to turn off
the lights
when you go
Come and enjoy our evening entertainment
at our campsite in Fréjus
Evening events
An entertaining
and congenial evening guaranteed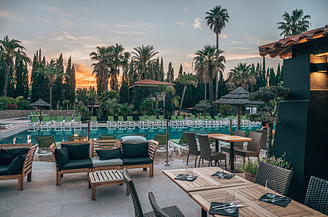 Come and enjoy our evening entertainment in our campsite in Fréjus
Games, Concerts, Original shows and performances… On our campsite in Fréjus, evenings in summer are all about entertainment and fun! The night-time fun begins as the day ends, with specific events such as drinks and games, or a bingo event held by our activity leaders. At dinnertime, those who choose to can head over to the restaurant campsite.
at L'Olivier restaurant, and enjoy the weekly musical-themed evenings. Enjoy dinner and a show or drinks and good company while listening to live music or showing off your skills at karaoke!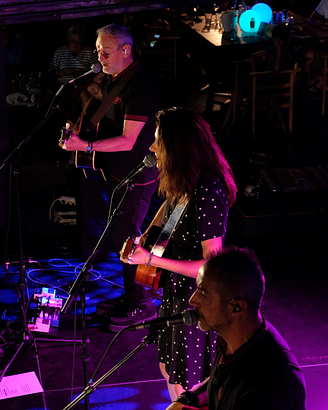 After dinner, the show goes on with an incredible programme! Our Cabaret Show, various, themed dance performances, cafe-theatre, interactive games with the audience etc. Discover our activity leaders' hidden talents, and enjoy a warm and light-hearted atmosphere for an unforgettable evening or more at our campsite.
Take a hint from Mother Nature!
I moved inside this campsite two years ago. I love the nesting boxes the camping resort set up for us, they are so spacious and comfortable! All I have to do in return is get rid of all of the mosquitoes, which is fine by me, mosquitoes just happen to be my favourite snack!
Early evening
Enjoy some family-friendly, light-hearted entertainment to start the evening off
Dinnertime
Concerts and live music at the restaurant, grab a drink or a meal and soak up the sound
Night-time
Some unforgettable shows appreciated by children, teenagers and adults alike
Finish off the evening with a bang
Head to Fréjus to keep the party going and discover Côte d'Azur by night
The night life
in Fréjus
Fréjus night-life
If you want to discover the joys of the night life in Côte d'Azur during your stay in our campsite in Var, then head to Fréjus, where you will find plenty of bars, restaurants, discos, and beach clubs. Find the night life that suits you! If you are with your family, head on over to the Luna Park in Fréjus! This funfair, with its many rides, is open all summer season from 8 pm (7 pm if you want a quick snack or drink), all the way to 2 in the morning! Thrilling sensations guaranteed just a few miles from the Ecolodge L'Etoile d'Argens.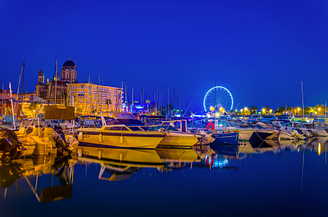 ©Shutterstock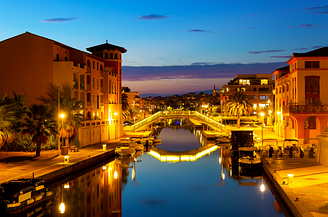 ©Shutterstock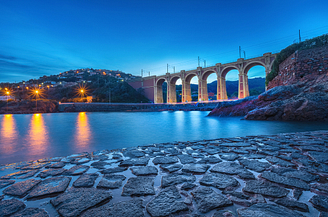 Generally-speaking, there is something for everyone every evening. Enjoy our evening entertainment and our many fun activities during your stay in Provence Alpes Côte d'Azur. On the shores of the Mediterranean, the tourist villages and towns such as the seaside resort of Ramatuelle also organise plenty of summer festivals: except to see plays, concerts and street art performances during their packed summer schedule. Also, here and there, particularly in the Var hinterlands, night-time theatre walks are also an option for our nocturnal guests. Located in an ideal spot, our 16 hectare family campsite will allow you explore the whole of the department, before settling down to sleep in the comfort of one our holiday rentals or pitches.