Maeva Respire,
because even Nature
needs a holiday!
Maeva Campsite in Fréjus
A Maeva campsite in Fréjus in Var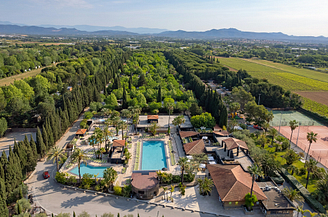 All of the campsite members of the Maeva chain have one thing in common: a deep respect for nature and the environment. To become a member of the chain, the campsites must adhere to a strict bill of specifications that subscribes to our values and the protection of nature. Landscape structuring, water and energy consumption, waste reduction, partners and associates, catering and other hospitality services… Here at Maeva Respire, we do our utmost to create a marriage between the well-being of our guests and the well-being of our environment on, in and around our establishments!
When choosing your holiday in France, choose Maeva, the best chain for independent open-air campsites and hotels for the whole family. All over the country, make the most of our establishments in an exceptional, natural, harmonious environment, with quality amenities (Aquatic Centres, covered swimming pools, jacuzzi, spa and wellness centres, children's' play areas and much more). Enjoy our shady, spacious camping spots, comfortable bungalows and mobile-homes, as well as some extraordinary accommodation designs!