Lodge Kabane 2/5
Sleeps up to 5
35 m²
2 bedrooms
1 bathrooms
Lodge Kabane on stilts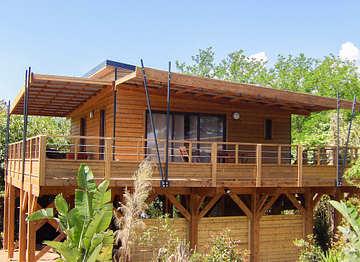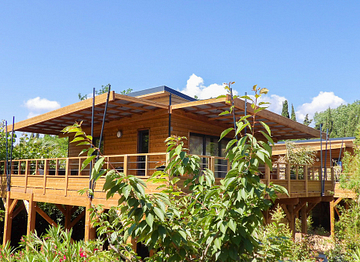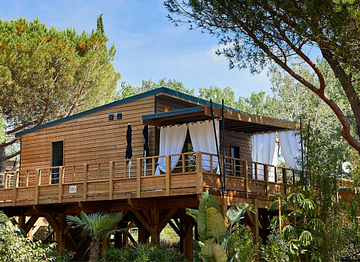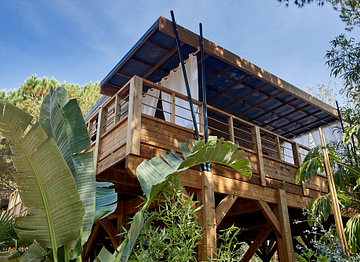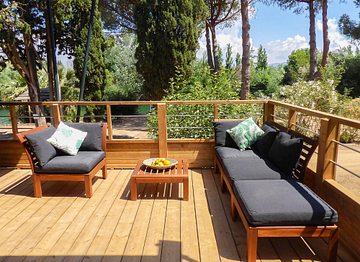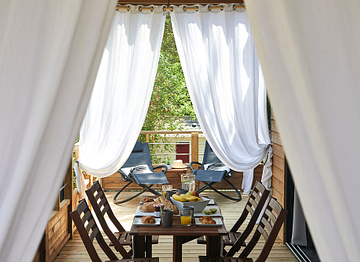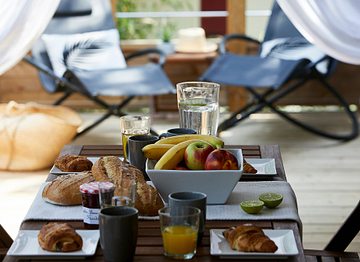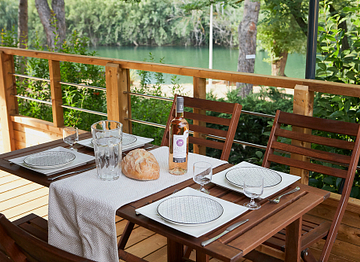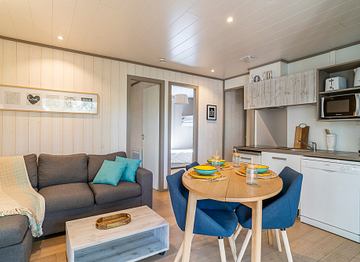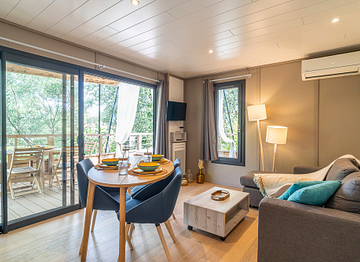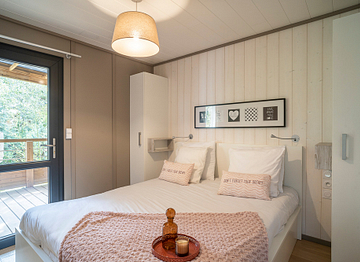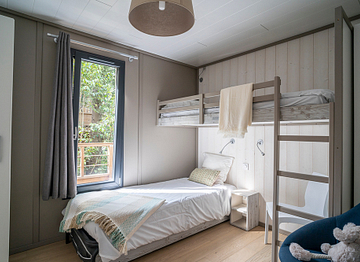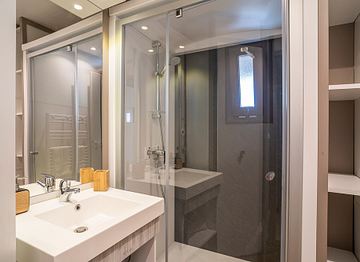 Accommodation description
Our Lodge Kabane 2/ 5 is one of the most original and emblematic accommodation rentals our campsite has available. Imagine the comfort of a holiday but off the ground. This rental is made entirely of wood and is positioned on 1.6 to 3 m high stilts!
Comprised of a 35 m² surface area (2 separate blocks at 35 m² each) and a 50m² veranda, the Lodge Kabane 2/5 is located on a large patch of 100m² land on a privileged pitch right near the River Argens. The lodge can accommodate between 2 and 5 people.
To provide you with the ultimate comfort as well as preserve our environment, these lodges are made entirely in France, Rieupeyroux in Aveyron to be precise, using equipment and materials that adhere to the preservation of natural resources. For example, the wood used comes from a French wood supply chain.
Entirely conceived in a factory in an enclosed, protected area, these accommodation rentals also allow us to radically reduce the amount of noise pollution during construction compared to traditional construction sites. On top of that, the design and equipment of these lodges allows not only to meet but surpass the majority of the standards required in order to obtain the most prestigious( French and European ecolabels. In terms of our environmental ethics and process, we have chosen to follow the recommendations of the frame of reference H.Q.E. ® From the conception of our accommodation, all the way through their construction and installation.
By choosing one of our Lodge Kabane 2/ 5 On stilts, you are choosing a top-of-the-range accommodation, an ecological marvel made from natural, recyclable materials, designed to blend in perfectly with the natural, wooded surroundings of our campsite here in Fréjus.
35 m²
50 m² terrace
Sleeps up to 5
2 bedrooms
1 bathroom with large shower
Air conditioning
TV
Wi-Fi
Electronic lock
Please note that due to their privileged location right in the heart of nature, some of our Kabanes do not possess access to Wi-Fi.
If you have an imperative need to use the internet during your stay, we invite you to inform the reception desk when booking your holiday.
Exterior amenities
Between river and nature.
The Lodge Kabanes area: located on the banks of the Argens river. A special spot. Boasting superb terraces on stilts, you can experience a serene moment of joy as you take a proper view of the surrounding landscape, straddling river and nature.
Services
Bed linen and towels provided
Clean-up of accommodation included in booking
An idyllic lodging in an idyllic spot to enjoy the ultimate holiday!
One bicycle per person for the duration of your stay (excluding baby carrier and baby van accessories)
Easy access to all of our activities and services at the Etoile d'Argens Ecolodge.
Options Include: Baby kit: 25 € (free during Low Season, Reservation Only)
Lodge Kabane 2/5
Secured payment