Kosy 2
Sleeps up to 4
34 m²
2 bedrooms
2 bathrooms
"Kosy" Mobile-Home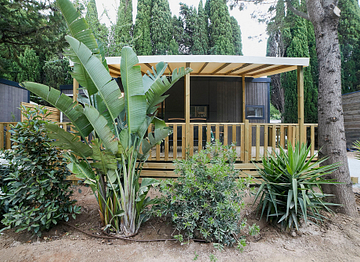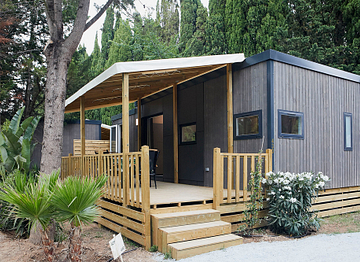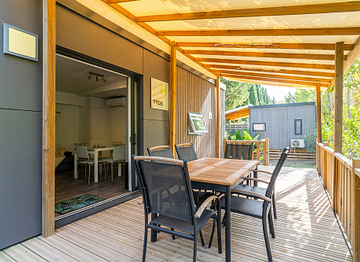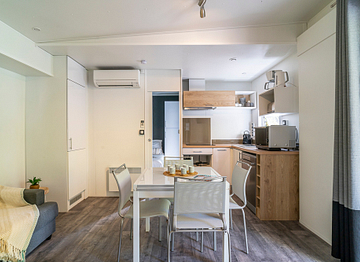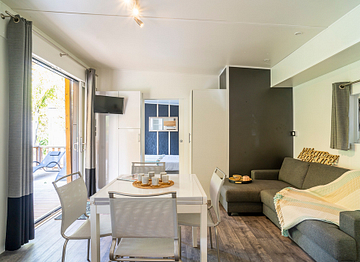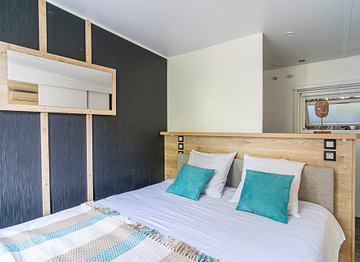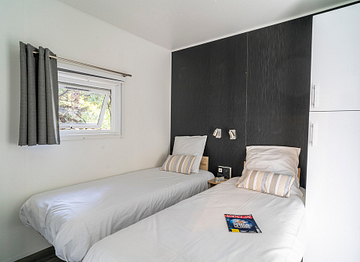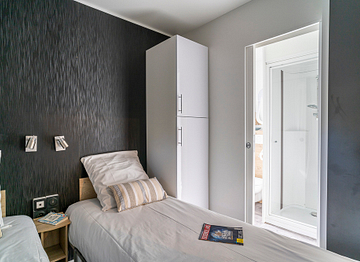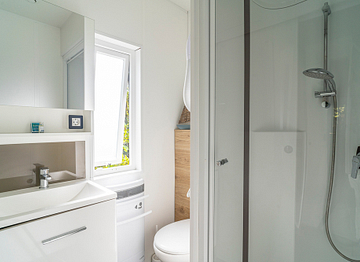 Accommodation description
Plop your suitcases down in our Kosy 2 accommodation. With 2 bedrooms, room for 4 people, and two bathrooms, this accommodation is designed for the ultimate comfort and ultimate restful, relaxing break during your stay at the Etoile d'Argens Ecolodge campsite.
The Kosy 2 Mobile-Home is an accommodation whose design is all about thinking outside of the box, both inside and outside. We have evolved our range of mobile-homes so that the accompanying equipment and finishing touches produce the equivalent of a "solid" habitat. Our construction builders were told to our strict bill of specifications, particularly when it came to the integration of organic materials (phathalate-free linoleum, hemp insulation etc.).
To help prioritise the comfort aspect of this rental as well as preserve its surrounding environment, this mobile-home was made in entirely in France, in Loudéac, Brittany to be precise.
Make the most of the numerous commodities in this 34 m² rental that sleeps up to 4, comprised of 2 bedrooms and 2 bathrooms. Located on a parcel of land between 120 and 140 m², this rental comes with, among other things, a 30 m² terrace. Some of the pathways to these mobile-homes are situated opposite our botanical trail, allowing our mobile-home rentals to blend in nicely with their wooded, green surroundings!
Bed linen not included.
34 m²
A raised 30 m² terrace
Sleeps up to 4
2 bedrooms
2 bathroom
Air conditioning
TV
Wi-Fi
Electronic lock
Exterior amenities
A raised, wooden 30 m² terrace
A garden lounge area
2 deckchairs
Services
Easy access to all of our activities and services at the Ecolodge Etoile d'Argens:
Options include:
Bed linen rental 20 € for 2 people/ 15 € for 1
Bathroom kit: 2 bathroom towels rental: 8 € per person
Baby kit: 25 € (free during Low Season, Reservation Only)
Departure-day cleaning included in booking € 95