10 The best reasons to come and stay at our ecolodge in Fréjus
You won't believe the 7th…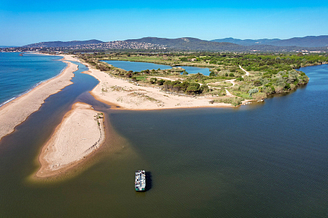 Our holidaymakers don't name it "Heaven by the sea" for nothing! Discover a magical have in a Natura 2000 site, right next to the river, grapevines and the sea.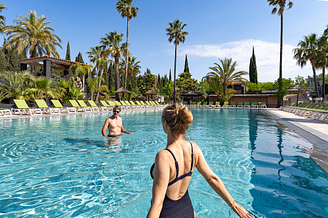 Aquatic Centres are a superb place to be, come and have a soak in our almost completely pure water (thanks to our fantastic water filter system!)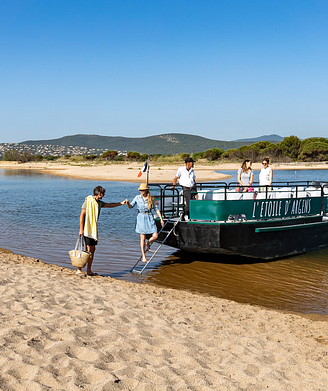 Hop on board a boat from the Ecolodge and sail across to the most beautiful beach in Fréjus, and enjoy a trip that's both relaxing and eco-friendly!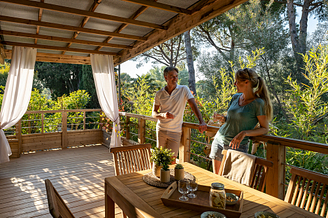 Strike a conversation with your bird neighbours from the terrace of one of our incredible cabins on stilts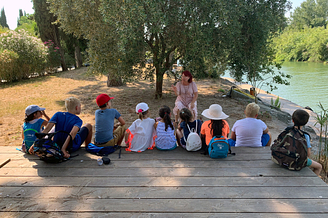 Give your children a chance to reconnect with nature… And dig their little hands into the soil during one of our gardening workshops at the kids club
Applaud yourself for consuming healthy, locally-produced food… Seat yourself beneath the olive trees on a superb terrace or by the pool… A feast for the stomach and the eyes! ;)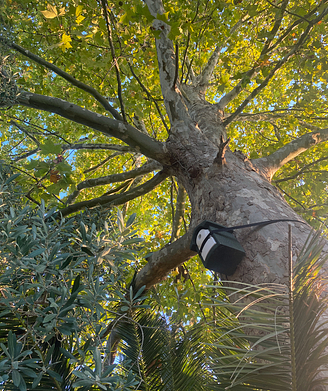 Observe our specially-installed nesting boxes for bats so they can hunt mosquitoes in peace. We are a toxic-free environment and proud of it!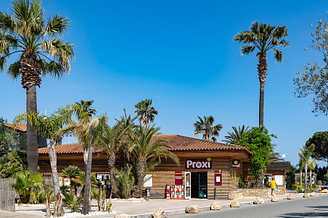 Find practically everything you need on our campsite, and give your car a well-earned rest!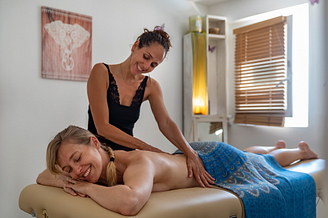 Relaxation is our passion, treat yourself to a wonderful massage from our incredible masseuses, your mental and physical health will thank you!
You will love sailing on the Argens river. Cast off from the pontoon via paddleboard, canoe or kayak, and admire the fauna and flora you spy on the river banks. And why not enjoy breakfast in a kayak while watching the sun rise?
Hmmm…
How does all that sound? Pretty good?
Book your holiday with us now before all the spots are taken!